SCOPE Pegaso Fully Synthetic Gasoline Engine Oil SAE 5W 30 API SN 4 Litres

Re-product is accepted if on non-description, the buyer pays the shipping costs; or retains the product and agrees with the seller on the amount of money recovered View details
SCOPE PEGASO
API SN
SCOPE PEGASO Fully Synthetic Oil has been formulated for latest on-road, high-performance and turbo-charged ,inter-cooled direct injection high performance gasoline and diesel engines with normal SAPS passenger car portfolio. It provides outstanding protection against engine wear under high-temperature and high engine speed conditions. It is blended from synthetic base components, highly shear stable viscosity modifiers and premium tier additive packages. Suitable for ACEA 2012 normal SAPS requirements formulations.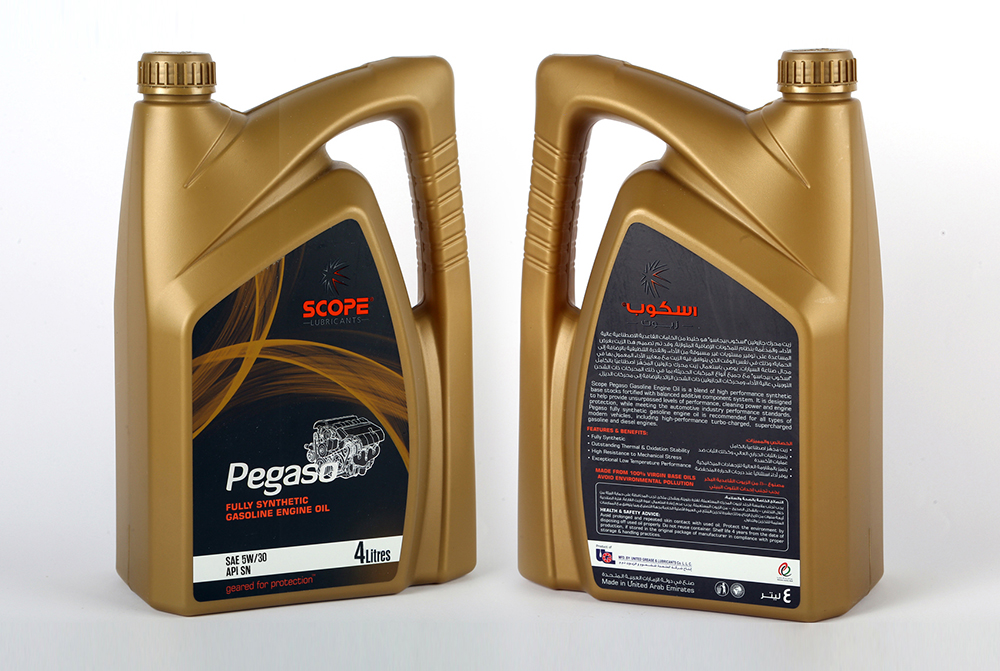 Main Benefits
• Excellent oxidation resistance
• Excellent low temperature flow characteristics
• Excellent detergency and high dispersancy - keeps engine clean under all conditions
• Exceptional thermal stability
• Low oil consumption
• Protects against rust and corrosion.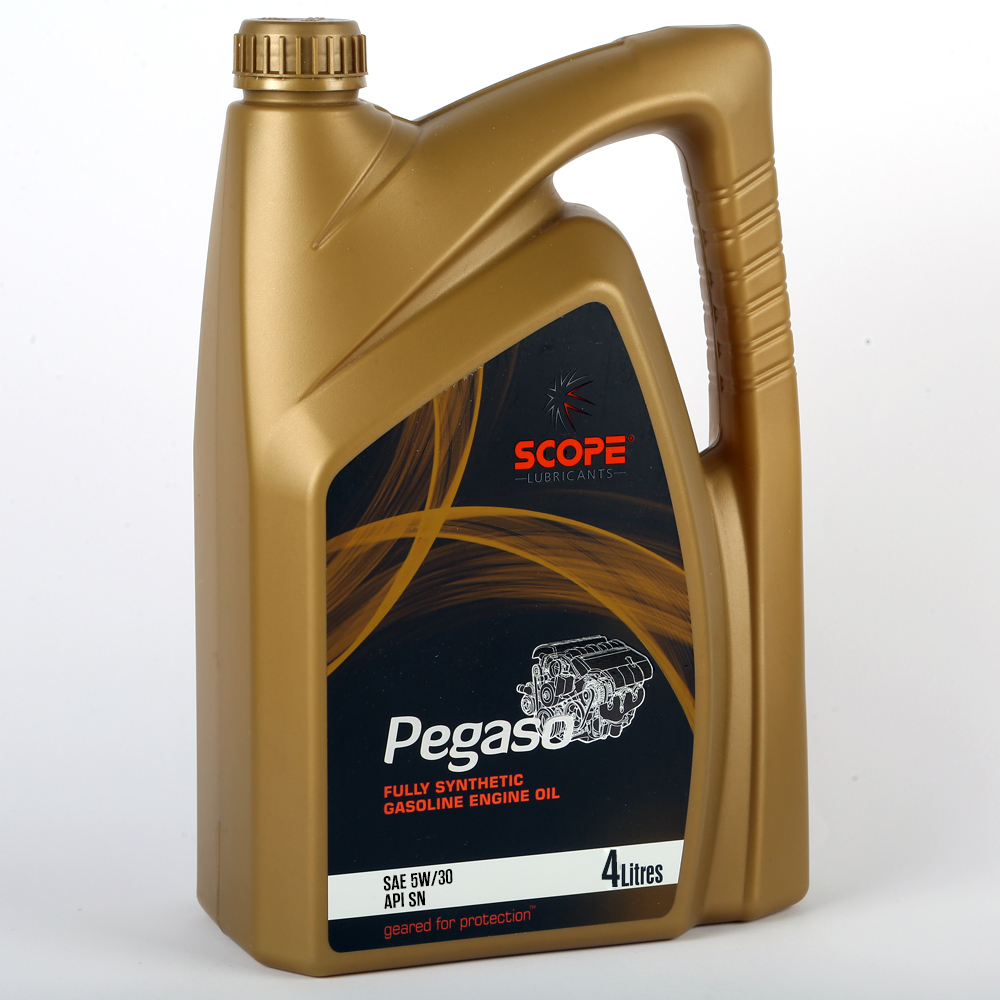 Applications
Scope Premium Fully Synthetic is recommended for many types of modern vehicles where it will help provide unsurpassed performance even under very demanding driving conditions.
• It is recommended for latest engine technologies including Turbo-chargers, Direct Injection, Diesels (without DPF) and Hybrids.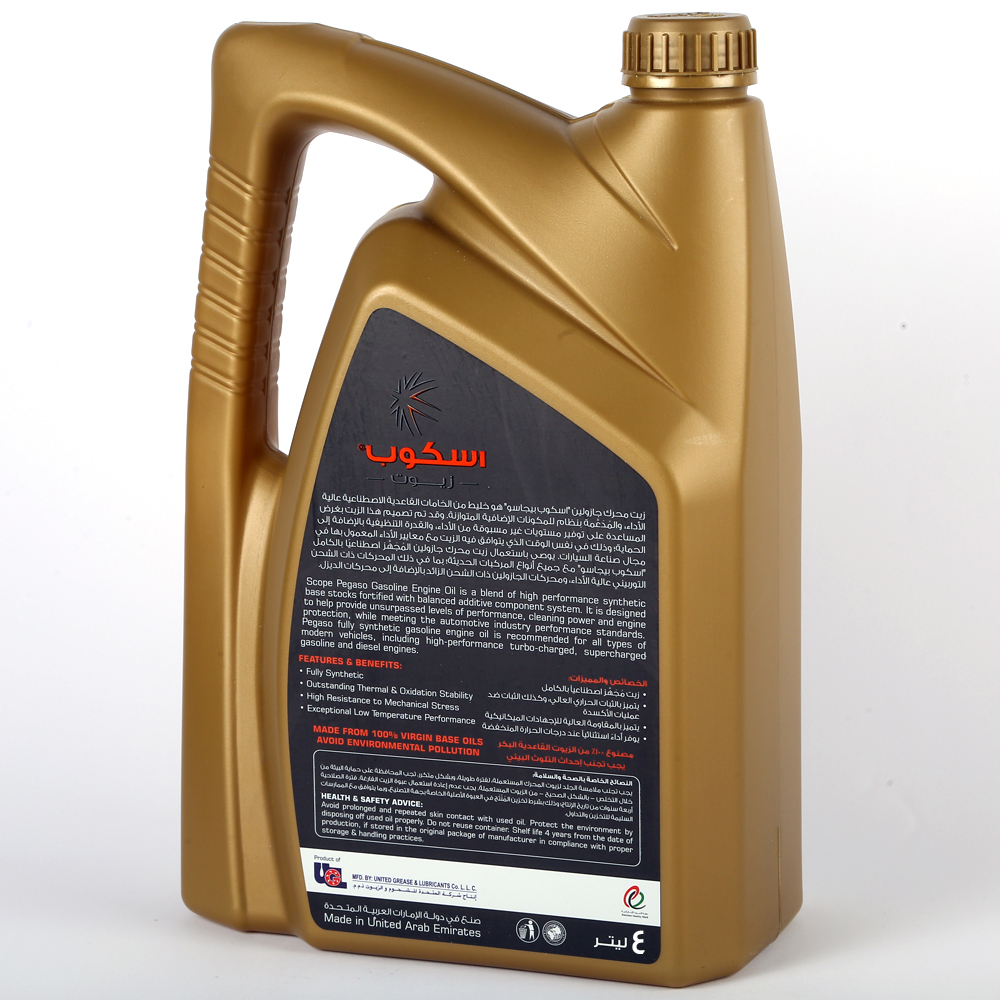 Specification & Performance Standards
- API SN/CF - ACEA A3/B4-2012 A3/B3
- JASOMA-2 - VOLKSWAGEN 502/505
- Mercedes Benz 229.3 229.5. V.2012.2 - General Motors Specifications
- Porsche A40 - Opel GM-LL-A/B-025
- Renault 0700/0710 - Ford Specification.