Steel Tent

---
Available Options
Make Quote, Get Fix Price.
Re-product is accepted if on non-description, the buyer pays the shipping costs; or retains the product and agrees with the seller on the amount of money recovered View details
Steel tent provides the ultimate solution for military services, plane and vehicle parking, and housing for a temporary project. This particular tent that Al Fares offers is the perfect creation for us in the category of military services. The Steel Tent from Al Fares is a special hangar made from the best steel and is covered with high quality PVC that varies in desert, sandy, and other PVC colors to fit every desire.
Price varies depending on the technical specification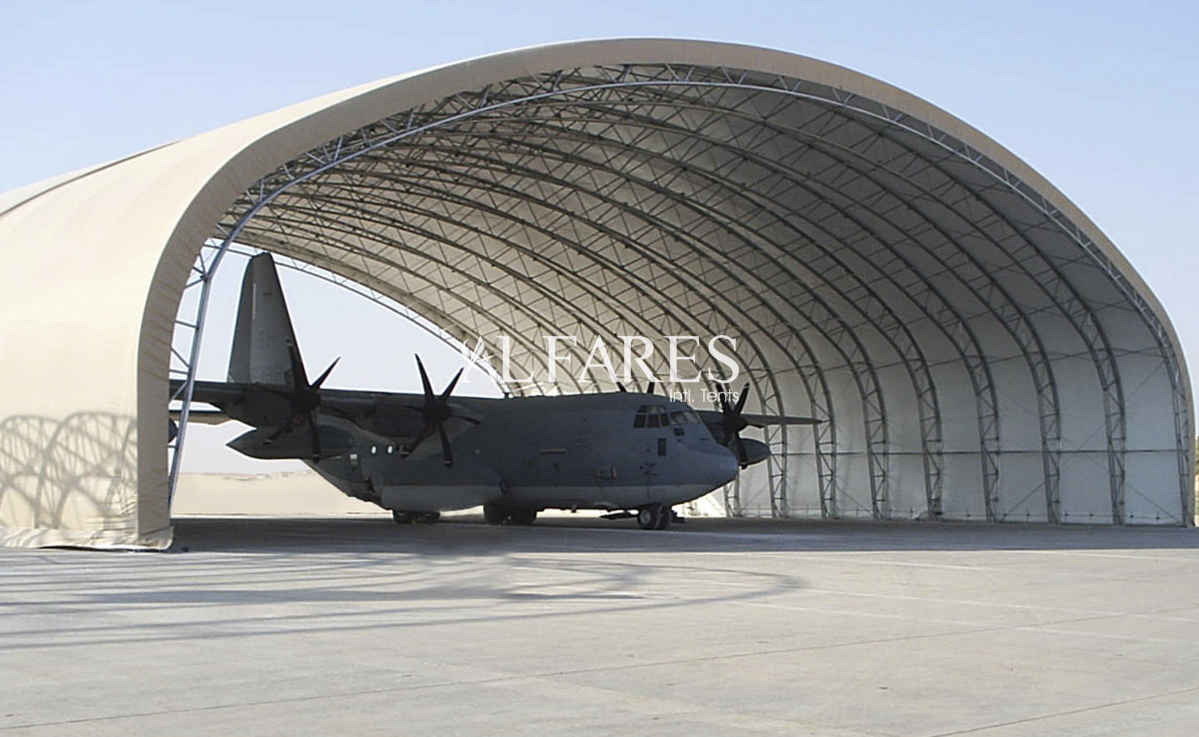 Tags: steel tent, hangar tent, military tent, industrial tent