Aladin Potato Munchies – Tomato 15 grams (60 pieces per carton)

Re-product is accepted if on non-description, the buyer pays the shipping costs; or retains the product and agrees with the seller on the amount of money recovered View details
Aladin Potato Munchies – Tomato (15gm)
Aladin Potato Munchies Tomato, your all-time favorite, give you a delicate crunch then melt in your mouth, with that tasty, tangy of a unique blend of natural tomato and herbs, leaving your mouth zinging.
Your wish is granted! Munch away these magical treasures that are wheeled into your mouth with all their glorious flavours. After completely redesigning, refreshing and rejuvenating the logo and packaging, we have made these iconic Dubai treats available in 3 ever-popular flavours: Pizza, Cheese and Ketchup. Always loved and enjoyed by their fans who have grown up with them in the UAE.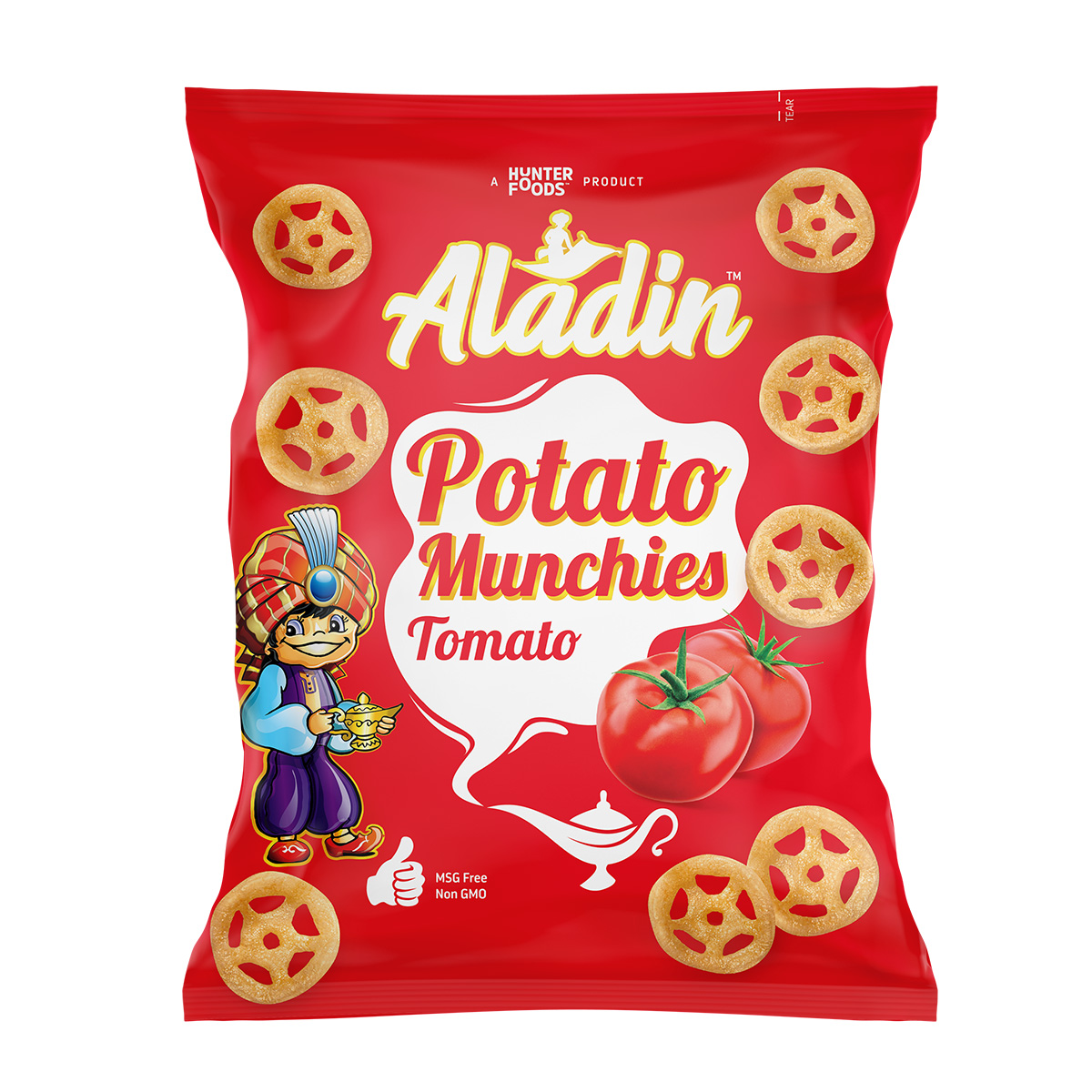 Aladin Potato Munchies – Tomato (15gm) Packet. Potato Snacks, MSG Free, Non GMO, No Trans Fat, No Cholesterol, Vegetarian, Dairy Free, Lactose Free.
ADDITIONAL INFORMATION

BRAND ALADIN
WEIGHT 0.015 kg
INGREDIENTS Wheat flour, tapioca starch, sustainable palm fruit oil, potato starch, salt, turmeric powder, raising agent (E500(ii)), natural and nature identical ketchup flavour [rusk, acidity regulators (E262(ii),E330), sugar, onion powder, beetroot powder, garlic powder, hydrolysed soya protein, rice flour, malted barley flour, colours (E162, E160c, E160b), yeast extract, tomato powder, anticaking agent (E551), flavouring (celery), paprika, rapeseed oil, black pepper extract, capsicum extract].
CONTAINS: Gluten, soya and celery.
Manufactured in a facility that stores and/or packs peanuts, tree nuts and products of gluten, dairy, soya, mustard and celery.
STORAGE INSTRUCTION Store in a cool & dry place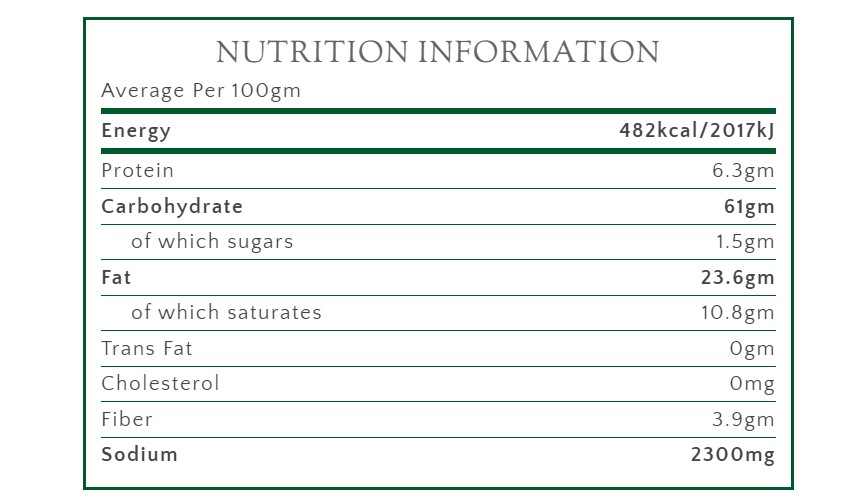 TRADE INFORMATION
PACKAGING Packet
BOX PACKING 3 x 20 x 15gm
CARTONS PER PALLET 80 / 56
SHELF LIFE 9 Months
MANUFACTURED IN UAE
PACKAGED IN UAE