Safari Potato Grills – Sour Cream & Onion 60 grams (16 pieces per carton)

Re-product is accepted if on non-description, the buyer pays the shipping costs; or retains the product and agrees with the seller on the amount of money recovered View details
Safari Potato Grills – Sour Cream & Onion (60gm)
Wow – What a taste! The perfect balance of tart sour cream and caramelized onion with a satisfying crunch.
Our newly re-branded and re-launched Hunter Foods' latticed "Safari Chips" have been such a part of growing up in the 80s and 90s in Dubai, UAE. They are "THE" go-to chips for the kids and many adults! Sometimes, all we need to say is " Do you know the Safari Chips?" and people would literally lit up, and shout out "Yes, of course!" Today, people, young or young-at-heart, still hold these chips close to their hearts and to their mouths! They are just as tasty, crunchy, satisfying and having more moreish flavours than ever!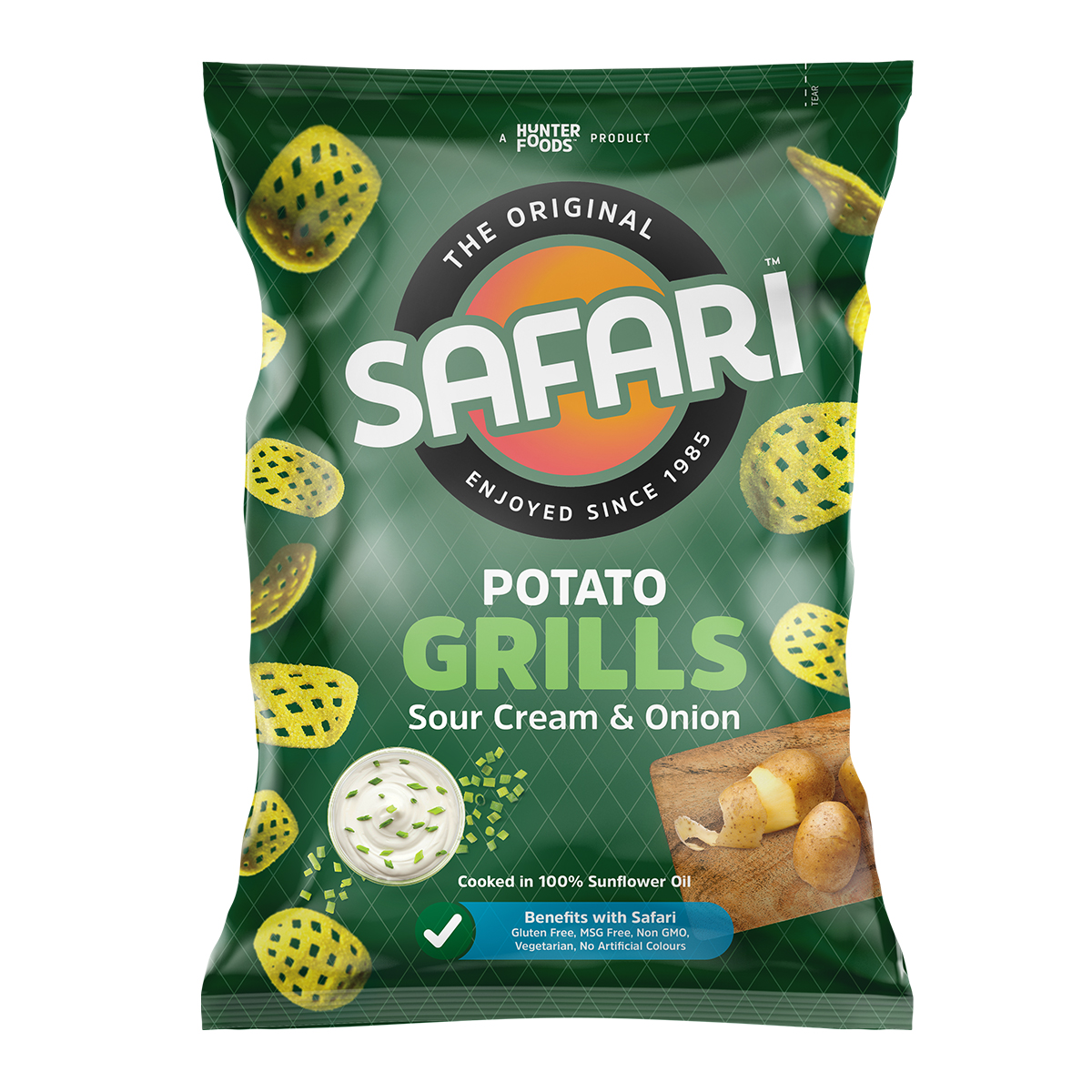 Safari Chips Enjoyed Since 1985 – New Design – Still Nostalgic
Safari Potato Grills – Sour Cream & Onion (60gm) 60gm Packet. Potato Snacks, Vegetarian, Gluten Free, MSG Free, Non GMO, No Artificial Colours, No Trans Fat, No Cholesterol.
ADDITIONAL INFORMATION
BRAND SAFARI
WEIGHT 0.06 kg
INGREDIENTS Dried potatoes, rice flour, modified starch (potato, corn), starch (tapioca), sunflower oil, sour cream & onion flavour [whey powder, salt, whole milk powder, nature identical flavourings (sour cream & onion), garlic powder, cream powder, flavour enhancer (E635), anticaking agent (E551)], sugar, hydrolyzed vegetable protein (soya), turmeric powder, acidity regulator (E330).
CONTAINS: Milk and Soya.
STORAGE INSTRUCTION Store in a cool & dry place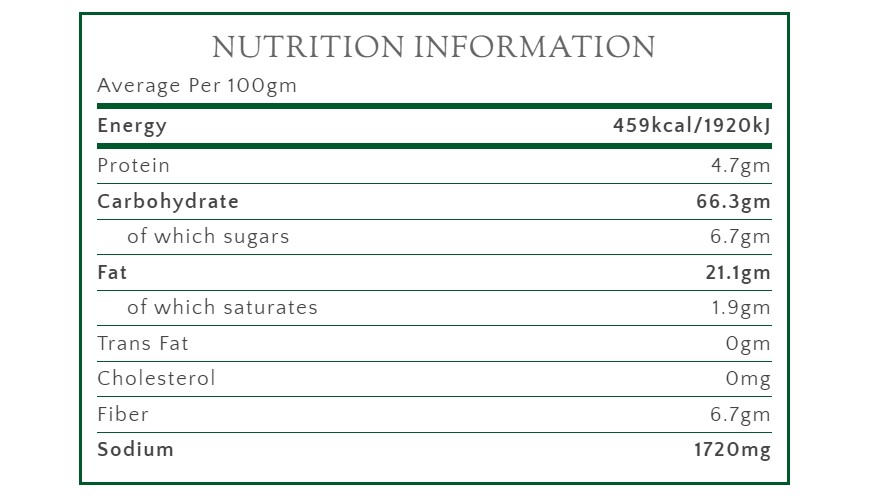 TRADE INFORMATION
PACKAGING Packet
BOX PACKING 16 x 60gm
CARTONS PER PALLET 72
SHELF LIFE 12 Months
MANUFACTURED IN UAE
PACKAGED IN UAE


Tags: potato snacks